Mission
Spina Enterprises strives to provide the highest quality services and products to meet our customers' needs.
Brief History of the Michigan City Location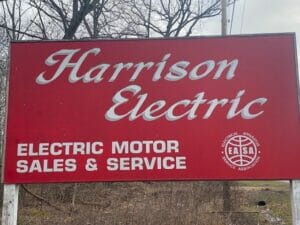 Spina Enterprises' Michigan City location began as Harrison Electric, Inc. They were in business since 1962 and were initially owned by Lou Halter. In 1985, Tom Walma purchased the business. At the time, the business was housed in a 5,000-square-foot facility and employed 3 workers.
As business began to increase, the building became too small. In 1992, property was purchased on the south side of Michigan City, IN where a 17,000-square-foot building was constructed. In 2009, a 5,000-square-foot building on the same property was constructed. And in 2015, a 15,000-square-foot expansion was added to the larger building, including a 50-ton crane.
In late 2022, Spina Enterprises acquired Harrison Electric, Inc. Spina Enterprises' main facility is located in Warren, MI. Personnel from both companies are excited about the acquisition and can't wait to write the next chapter of the organization.
Michigan City Location Today
Capabilities
Since its initial beginning, the Michigan City location has grown to the 35,000 square ft. facility that it is today, employing 25 people at the Indiana facility alone. They've invested in equipment to handle large industrial motors as well as the addition of an in-house machine shop to save time and money doing machine repairs in-house.
In addition to offering AC and DC motor repair and recondition, the business now offers:
Substation maintenance and repair
Welder repair
Servo motor repair
Preventive maintenance for motors and switchgear
A large inventory of used motors
And they continue to grow, adding equipment, services, and employees.
Industries Served
Steel Industry
Utilities
Transportation
Industrial Services
and many others
Leadership team
Gary Cox
Eric Sexton
Sam Dellinger