Factory Authorized Welder Repair & Repair Parts
Pick Up & Delivery Available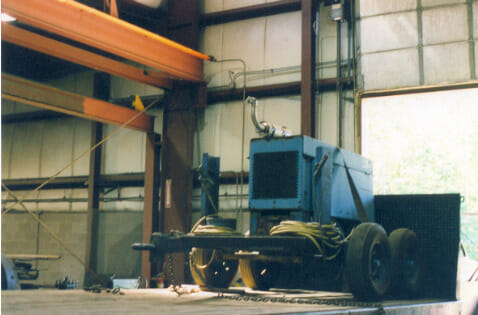 Miller Trailer Welder
If you're looking for a welder repair shop that does the job right, you've just found it!
Harrison Electric is an authorized welding machine repair facility and parts supplier for many welder brands and types. Our technicians are trained and certified by the welder's manufacturer.
Welding Machine Types
Here are some specific electric welders that you can bring in or request to be picked up for repair service. You can also purchase factory-authorized parts for them.
Plasma Cutters
Mig & Tig Guns
Mig & Arc Welders
Engine Driven Machines
Robotic Welders
Welder Diagnostics & Repairs
All troubleshooting is done in our welder repair shop area with factory support by our trained and certified technicians. Replacement parts are ordered directly from the manufacturer, eliminating the middleman. Welders don't leave Harrison Electric until they are both weld-tested and load-tested.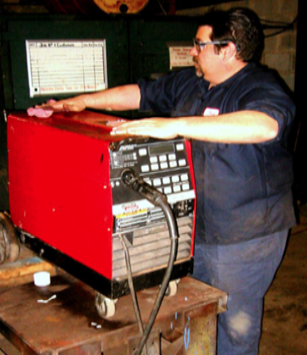 Lincoln Welder being tested
Brands
The brands we service include the most popular, but also some lesser-known high-quality welders. If your brand is not listed below, please contact us to see if we can help.
Miller welder repair
Lincoln welder repair
ESAB welder repair
Hobart welder repair
Thermal Dynamics welder repair
Hypertherm welder repair
and many more.
At Harrison Electric, not only will your welder be repaired right, but throughout the process, you'll appreciate our knowledgeable technicians, friendly staff, and excellent service. Contact us to repair your welder or order factory-authorized parts. You'll be up and running in no time.
Your Best Choice for Welder Repair