Used Electric Motors For Sale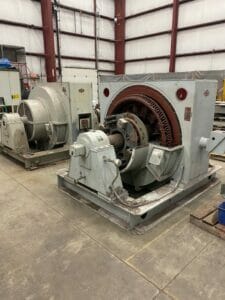 Save big and buy used instead of new. At Spina Enterprises we stock hundreds of used electric motors. Inventory is updated on a regular basis.
All motors are inspected before they are inventoried to ensure they are in working condition. Some have also been reconditioned.
You can find motors in several different ways
1. Browse the Used Electric Motors lists below:
2. Call us at 1-800-945-8931, or
3. Complete the contact form and indicate the equipment you're looking for.
We'll do all we can to help you find what you need. Equipment can be picked up, mailed, shipped, or delivered via freight to your location. When it comes to used electric motors for sale, you'll be glad you contacted us!